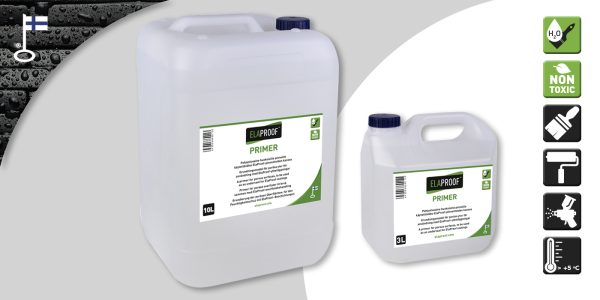 ElaProof Primer - for porous materials
25,40 € – 57,14 €
ElaProof PRIMER is environment-friendly, a water-based primer to improve the adhesion of the coating to porous materials before ElaProof coating.
ElaProof Primer is listed in the Nordic Ecolabelling construction product database and can be used in Swan-labeled buildings.
APPLICATIONS
Porous materials such as new or old concrete surfaces, mineralite, plastered surfaces and gypsum. The treatment improves the adhesion of ElaProof to the substrate and clogs the pores of the substrate. Air bubbles rising to the surface are often a sign of too little priming. Suitable for indoor and outdoor use.