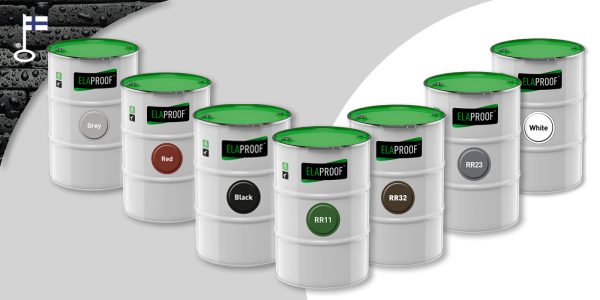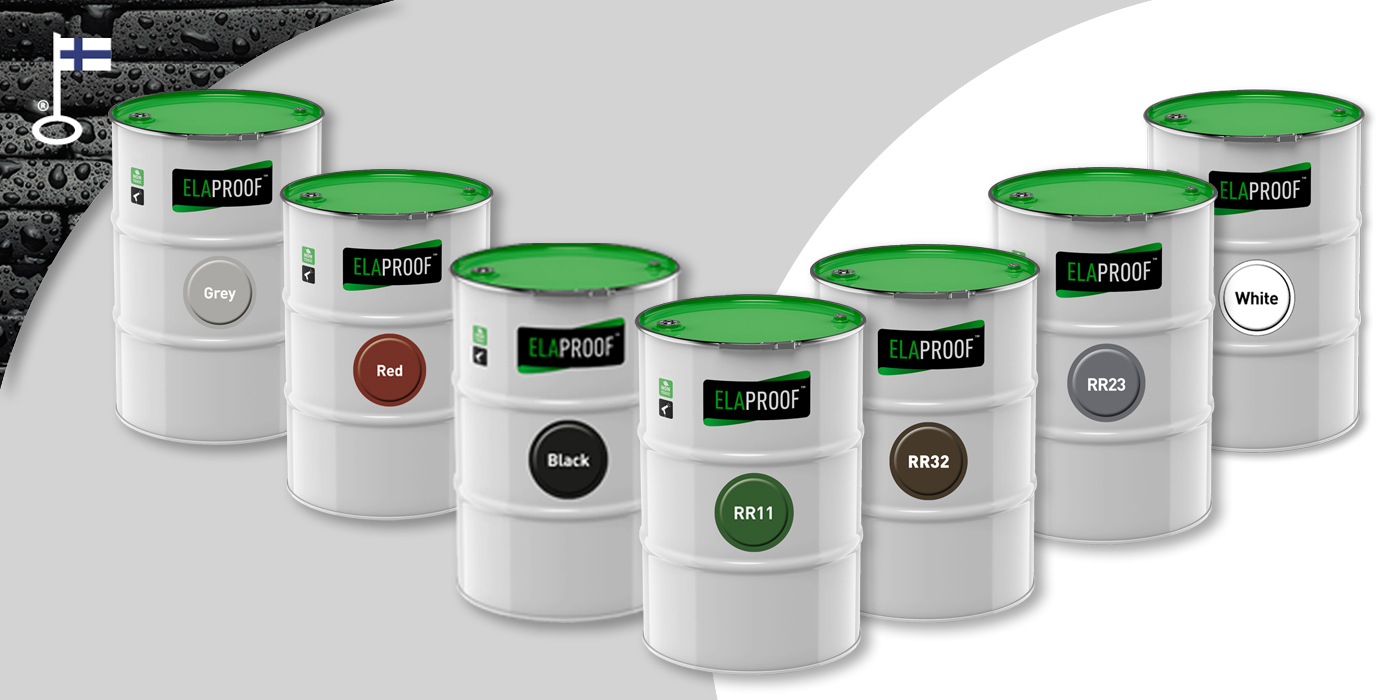 ElaProof S – spraymass for outdoor use
3 983,87 €
ElaProof S – long lasting sprayable elastomer for professional use
When repairing an old one or building a new one, the Finnish isocyanate-free ElaProof S spraymass offers the perfect solution for your property needs. It is an economical, durable, and long-lasting one-component sprayable elastomer for professional use. The product is ideal for water and moisture insulation as well as sealing in buildings and structures. Applications indoors and outdoors e.g. roofs, plinths, sawmill dryers, damp rooms, courtyards and lightweight gravel and gypsum board surfaces.
Please note! Delivery time for ElaProof S is approx. 2 weeks from the order or by agreement.
5 good reasons to choose ElaProof S!
• Economical one-component product
• Breathable – vapor open and still water and airtight
• The coated surface has no joints – can be sprayed on surfaces in all positions
• Resistant to water and frost – can also be applied to wet surfaces
• CE markings: EN 1504-2 and EN 13813
ElaProof S is listed in the Nordic Ecolabelling construction product database and can be used in Swan-labeled buildings.