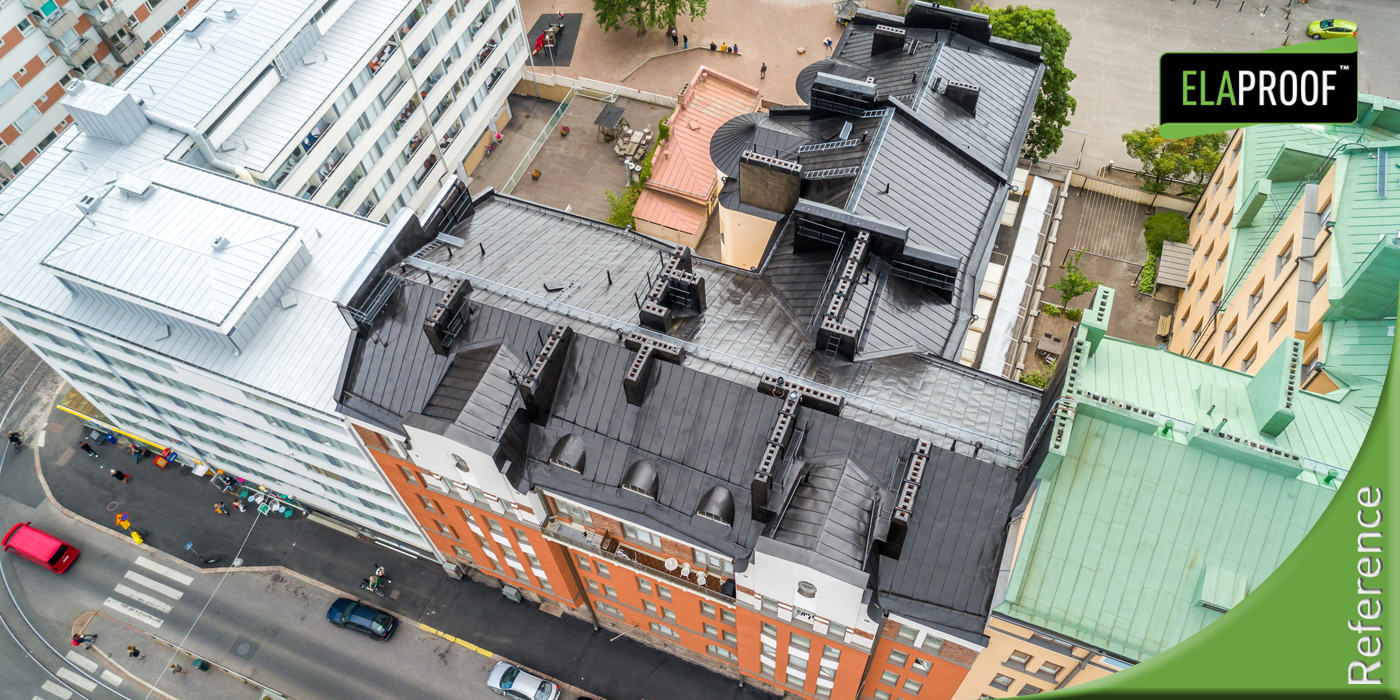 Machine seam roof 1200 m² | Helsinki
We have been doing roof coatings with ElaProof since 2017. With years of experience, I can say that there is no better 1-component thick film coating on the market. The product has excellent adhesion and installing the isocyanate-free product is safe for our employees. We value excellent customer service and cooperation with the manufacturer. Our customers especially value the domesticity and environmental friendliness of the product.
– Jukka Juvonen, JJ-Kattohuolto Oy
Project information
Address:
Viides linja 12, Helsinki, Finland
Material:
Machine seam roof
Contractor:
JJ-Kattohuolto Oy
Time and city:
06/2019 | Helsinki
Description
Before coating, the roof was carefully washed. In this demanding site, part of the roof had e.g. old graphite paint that was removed by dry ice blasting. Before spraying, the seams and joints were sealed with ElaProof H. The roof was sprayed with ElaProof S twice according to the work instructions.