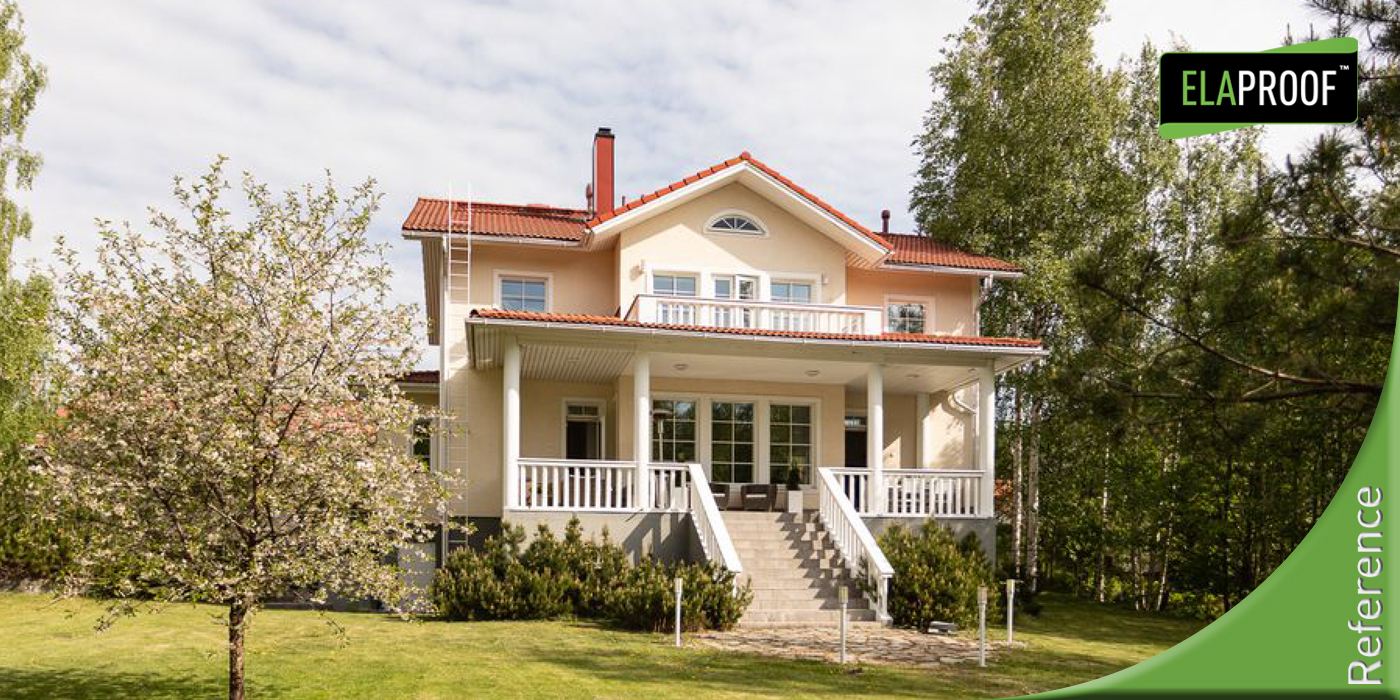 Balcony waterproofing | Tuusula
Before the tiling work, the balcony was waterproofed with ElaProof H.

Project information
Project:
Waterproofing of terrace
Address:
Tuusula, Finland
Contractor:
Project carried out by the resident
Time and city:
06 / 2019 | Tuusula
Description
There are leaks in the wall-floor connection of the balcony on the upper floor of a detached house to the lower floor. The old tiling was removed from the site and the balcony was leveled – ElaProof Primer was applied to the base. The boundary points of the wall-floor interface were treated with ElaProof H using ElaProof Base Fabric. The entire terrace was waterproofed with ElaProof Hbefore tiling.