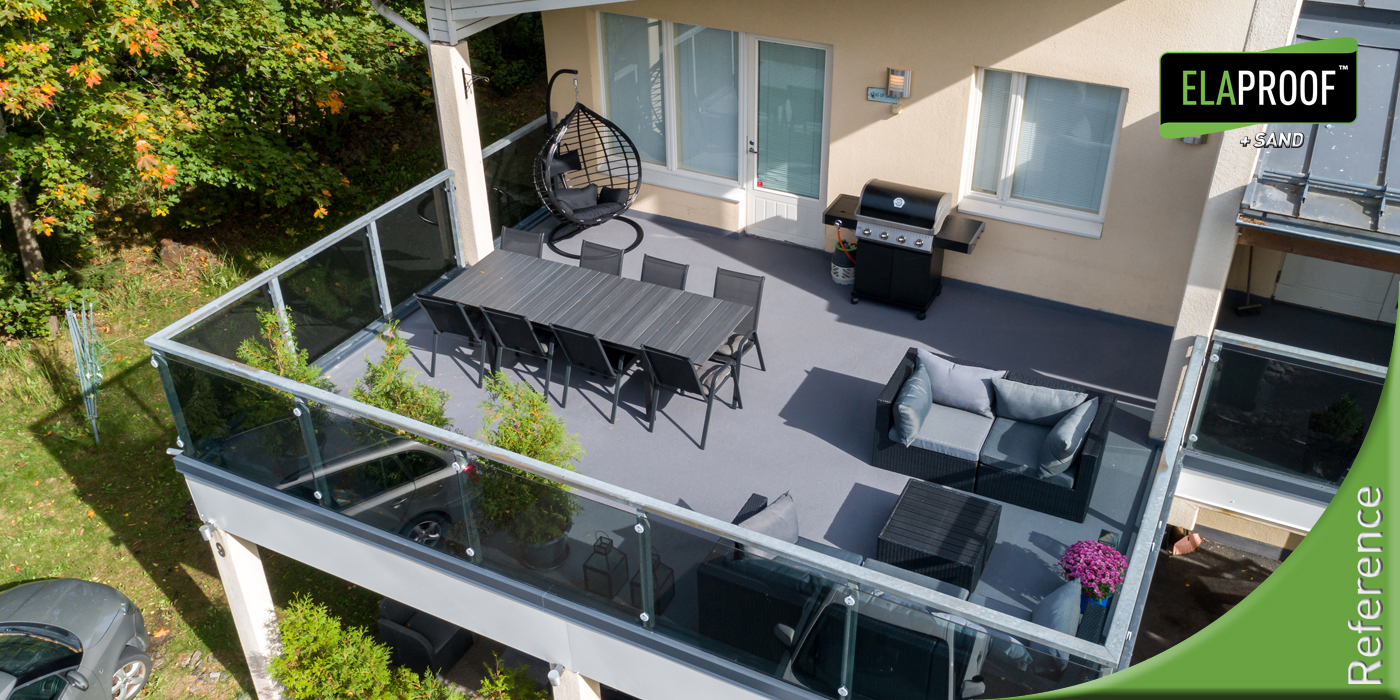 Coating of the roof terrace 40 m² | Tuusula
The floor surface of the roof terrace of a town house in Tuusula, Finland was completely transformed with ElaProof products.

Project information
Project:
Coating and waterproofing of Terrace
Address:
Tuusula, Finland
Contractor:
Laatukodit Uusimaa Oy
Time and city:
06/2021 | Tuusula
Description
The 17-year-old roof terrace floor of the town house was in very poor condition. Moisture had penetrated under the tiles, because the waterproofing had failed, and the structure under the terrace was wet all over. After lengthy drying and foundation work, the waterproofing was brought to a modern level with ElaProof H. The customers wanted an easy-to-maintain and stylish floor surface, so they chose ElaProof+SAND Floor Coating, over which ELACOAT TopCoat 2-component colorless varnish was installed.
Information
Advantages of ElaProof+SAND coating:
• Total economic solution
• Quick installation – minimal inconvenience to living
• Finnish Quality – withstands demanding weather conditions
• UV radiation resistance and radon protection
• Stylish and wear-resistant surface
• Water vapor permeable coating
• Does not contain solvents – odorless
• Waterproofing ensured