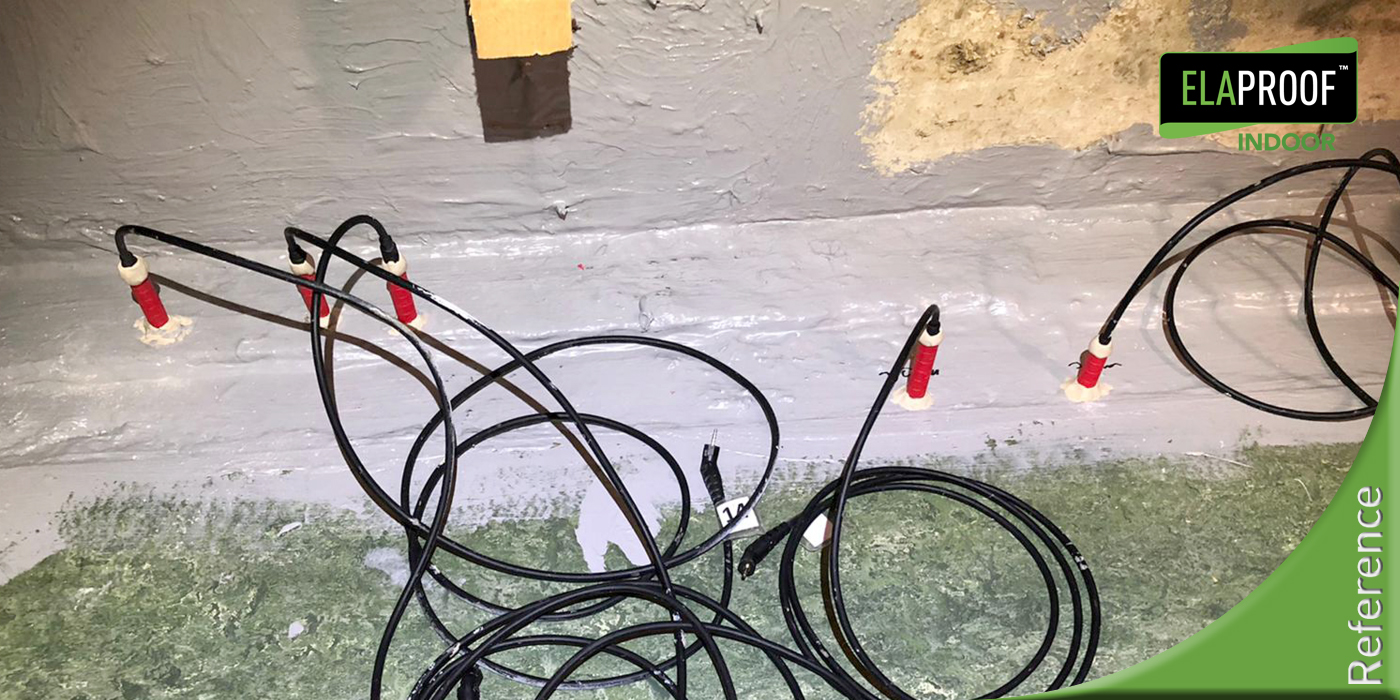 Indoor air sealing of a townhouse apartment
The indoor air sealing of the site was carried out with isocyanate-free, M1 emission-classified ElaProof Indoor.

As a waterproofing and sealing product, the ElaProof product has by far the highest water vapor permeability. This enables the product to be used in situations where the structure needs to be dry during use. This enables the long-term operation of the structure and quick repairs.
– Indoor air expert Sauli Paloniitty, Paloniitty Oy
Project information
Project:
Indoor Air Sealing
Contractor:
Paloniitty Oy
Supervisor:
Paloniitty Oy, Sauli Paloniitty
Description
A microbial odor was detected in the indoor air of a townhouse apartment, the cause of which turned out to be a leak coming from the soil at the border between the floor and the plinth. Structure opened and microbial odorous materials removed and air leakage sealed with ElaProof Indoor. The space has been dust cleaned and ozonated. The moisture content of the structure was measured with structural moisture measurements. The renewal of the structure was carried out according to the plans.