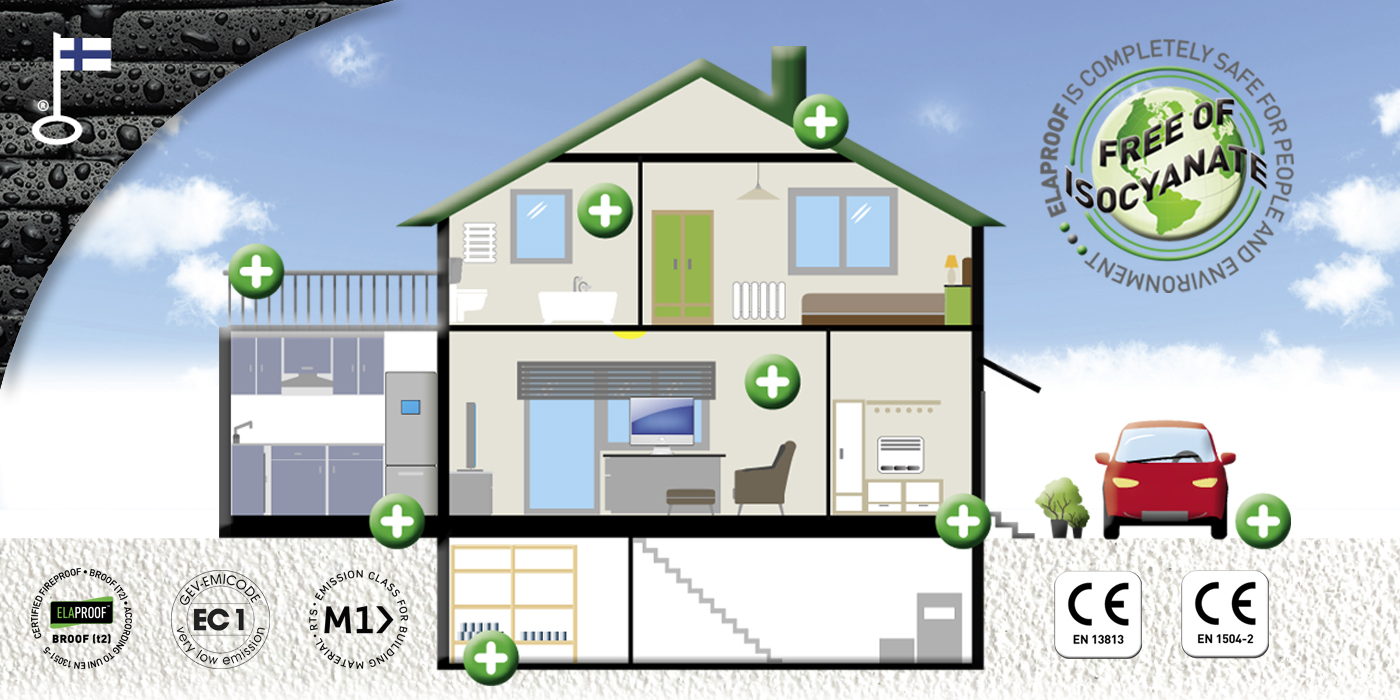 The patented ElaProof technology has been tested in the demanding weather conditions of the North!
Elastic, one-component isocyanate-free ElaProof creates a very long-lasting and waterproof protective layer on most surfaces in interior and exterior structures. ElaProof is the most environmentally friendly and multipurpose protective elastic coating and sealing mass on the market.
ElaProof's typical applications include:
Coating, patching and renovation of roofs
Sealing of penetrations and seams
Connecting different materials to each other sustainably
Renovation of the rainwater system
Protection of plinths and exterior structures
Renovation and protection of sawmill drying rooms
Indoor air sealing and radon protection
Encapsulation and sealing of floor contaminants
Waterproofing and finishing balconies
Check out the solutions!