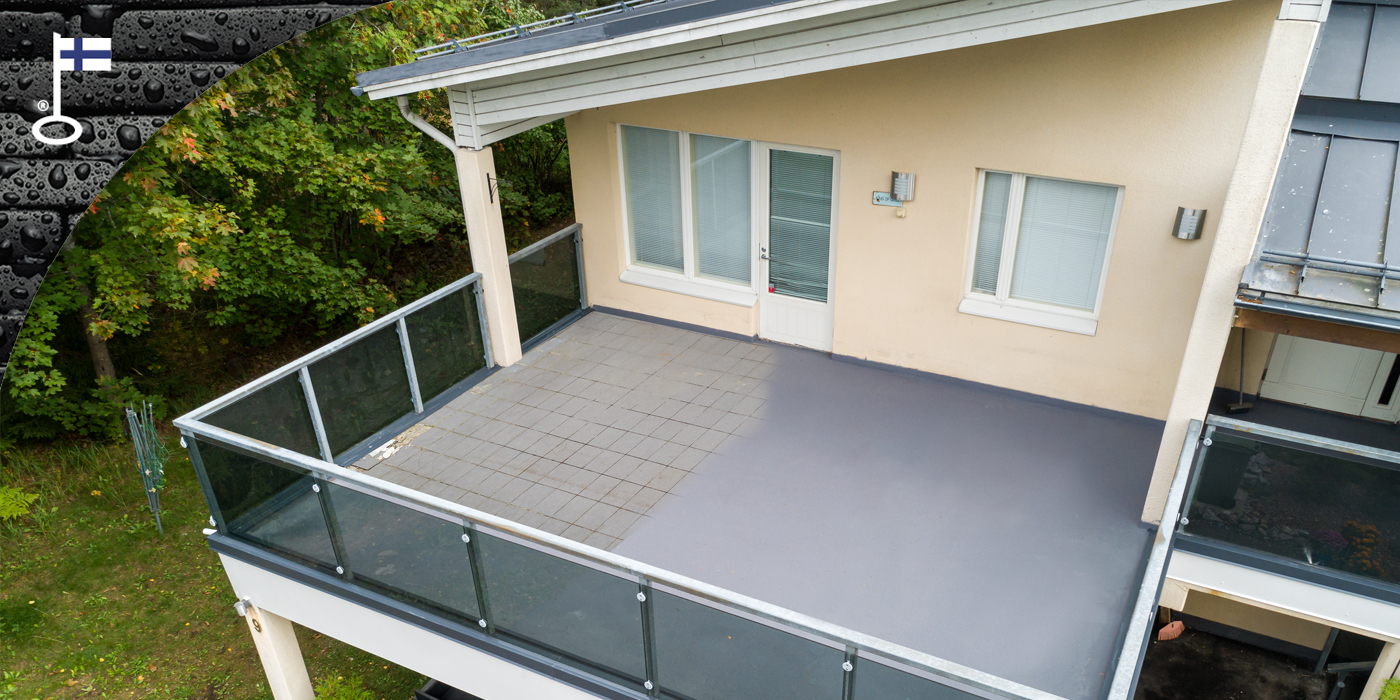 Terraces and balconies are safely renovated with the Finnish ElaProof
Outdoors, the wood and concrete structures of terraces and balconies are exposed to high stress. With ElaProof products, you protect structures from large temperature fluctuations and stresses caused by water and ice.
The best solutions for demanding weather conditions!
Whether repairing the old or building a new one, the ElaProof BTR (Balcony and Terrace Repair) System offers complete solutions for balconies, terraces, stairs, and walkways. The overall economic system is based on the patented, isocyanate-free ElaProof technology, which guarantees many advantages in addition to the waterproofing of the site. These are e.g., excellent resistance to UV radiation, radon protection and surfaces resistant to wear and continuous walking. Wide range of different methods, materials and colours give your end-customers the desired freedom of choice.
Patented ElaProof Technology
Safe for users and the environment!
Terrace Reference – (Finnish)