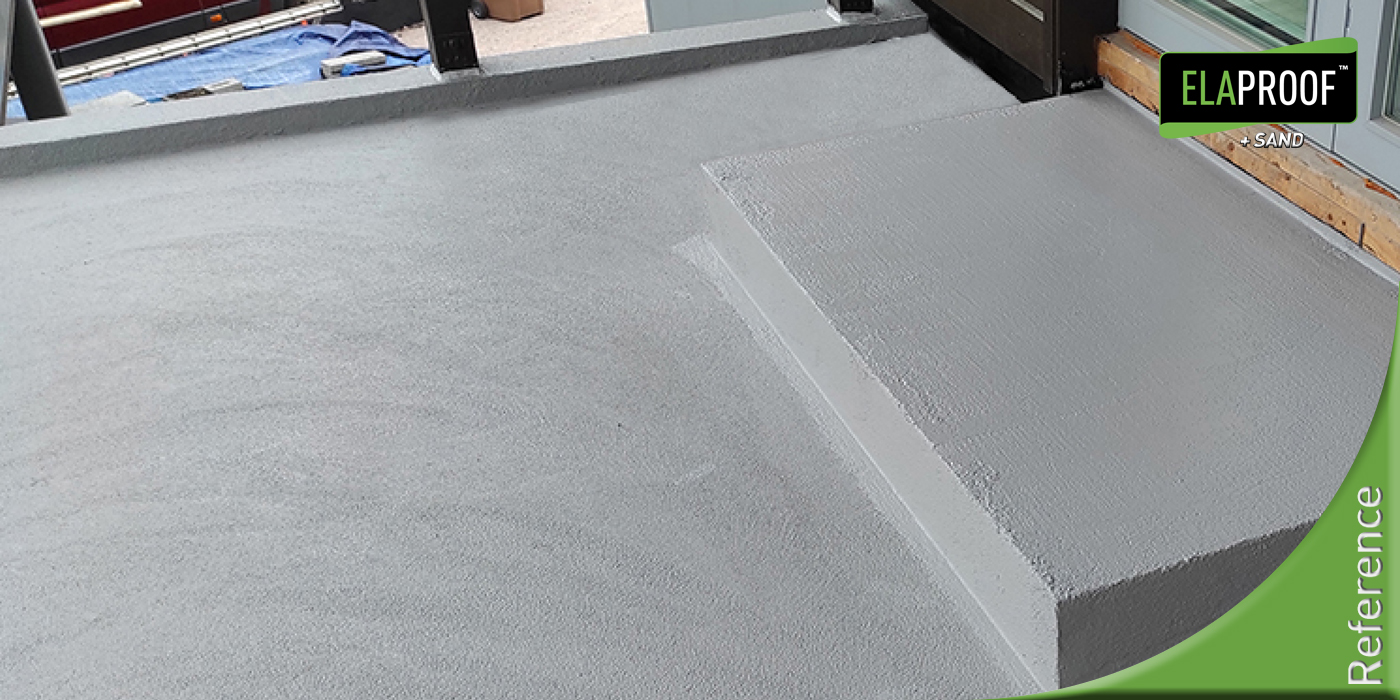 Roof Terrace 60 m² | Vantaa
The waterproofing of the site was ensured by coating the terrace with Finnish isocyanate-free ElaProof products.
Thanks to the Finnish ElaProof products, we can offer our customers an ecological and sustainable alternative for roof, plinth and terrace renovations.
– Juho Nissinen, Juholta Oy
Project information
Project:
Coating and waterproofing of Terrace
Address:
Koivuvaara, Vantaa, Finland
Time and city:
08/2021 | Vantaa
Description
In Koivuvaara, Vantaa, the waterproofing of the terrace was ensured by first coating the terrace with black ElaProof H. After that, the surface was treated with ElaProof+SAND Floor Covering. This gave the terrace a stylish surface that reduces the risk of slipping. The final touch was given by ELACOAT TopCoat treatment, which enables easy cleaning of the terrace.